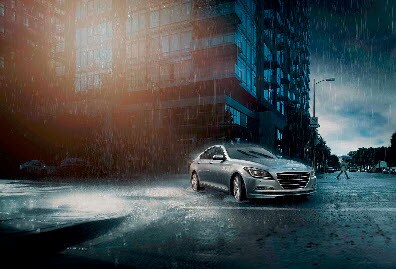 Hyundai revealed big news at the 2016 Detroit Auto Show about a new beginning, announcing the launch of its own luxury car brand, Genesis Motors. You might be thinking, isn't the Hyundai Genesis already a thing? The answer to that question involves a little research because it was, it is, and it will be.
Read Action Hyundai of Flemington's overview of the transformation of Genesis to find out how the Genesis luxury sedan spurred the Genesis luxury line.
Genesis Motors' Precursor Models: Hyundai Equus and Genesis
Over the years, Hyundai has dabbled in the luxury market with the full-size Equus sedan and the midsize Genesis sedan. These polished, premium models are rear-wheel drive vehicles that deliver impressive power and spacious, upscale accommodations.
Today, they're both in their second generation of production and have continued to challenge their market counterparts from luxury brands such as Mercedes-Benz, BMW, Cadillac, and Lexus. In fact, sales for the 2016 Genesis sedan earned it a spot in the top two for most popular midsize luxury sedan.
Genesis G90: Genesis Brand's Flagship Sedan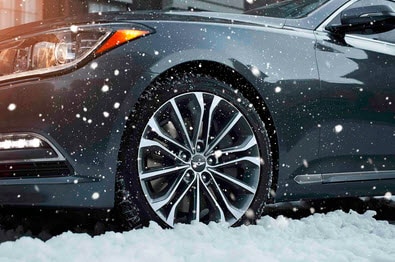 The Genesis brand's first model will be the 2017 G90. Formerly known as the Hyundai Equus, the G90 wears major changes (not to mention its new name and new brand!). The G90 features a major wheelbase stretch, offers buyers two engines that are brimming with power (a twin-turbo V6 and a 5-liter V8), and struts a breathtaking interior makeover that mates world-class construction and design with industry-leading technology.
The new G90 is destined to give the Audi A8 and Mercedes-Benz S-Class a run for their money like never before.
Upcoming 2017 Genesis G80
What will the Hyundai Genesis become under the Genesis Motors name? The just-around-the-corner 2017 G80 sedan.
Rebadged as the G80, the former Hyundai Genesis will keep its top-notch equipment and features from the previous model while showing off its new luxury name and continuing to take on the sport-luxury likes of BMW, Lexus, Mercedes-Benz, and Audi.
The future of Hyundai's new and exciting luxury endeavor will bring a smaller premium sedan known as the G70, a sophisticated sport coupe, and a roomy and refined SUV.
The All-New Genesis Line Is Coming Soon
With the impressive G90 and G80 on the horizon, Flemington, Princeton, and Somerville area luxury car seekers have a lot to look forward to from Genesis. Make sure that you stay tuned to Action Hyundai of Flemington for more information on this exciting new vehicle line that's set to take the luxury market by storm!
Don't like waiting? Check out the talented 2016 Genesis in our inventory now!