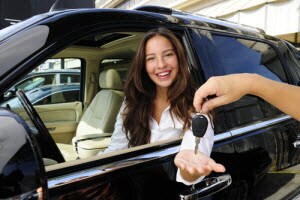 Buying a used car is a great option for many car shoppers on a budget. Scoring the right model means less money upfront, lower monthly payments, and a desirable ride that matches your wants and needs. But buying a vehicle that's had previous owners and their own histories with the car comes with its own unique challenges.
To help you find a used vehicle that's going to serve you well for many years to come, car shoppers in Flemington, Princeton, and Somerville can check out the following used car buying tips from Action Hyundai of Flemington.
1. Figure Out and Stick to Your Budget
Price is a good place to start with your search for a pre-owned ride. Not sure how much the model you're interested in should cost? Head over to a reputable auto directory site such as KBB.com or Cars.com and check how much the car you're considering goes for in your area. This allows you to see what you can get with the budget you have and gives you a benchmark number for your top picks.
A Quick Tidbit on Trading In: By applying the value of your old ride to the down payment for your new-to-you car, trading in is a great way to save even more on a pre-owned vehicle. To get the best read of your budget with trade-in value applied, determine your vehicle's trade-in value ahead of time.
2. Evaluate Mileage
Mileage plays a major factor in determining a car's condition. How many thousands of miles is too much for the model in question? While there's no hard, fast rule concerning mileage, comparing a car's age to how many miles are listed on its odometer is a good way to gauge whether the deal is worth doing. After all, you want this car to still have some juice left for you to drive it!
Since cars are driven an average of 15,000 miles per year, multiplying this number by its age can help you tell the type of use it's gotten. When mileage numbers head north of 125,000, it may be a good idea to look elsewhere.
3. Get a Detailed Vehicle History Report
Vehicle history reports have become pretty standard in the used car realm. They're the fastest, easiest way for a shopper to get a complete snapshot of what the car has been through during previous ownerships.
Make sure that the car you're considering has a vehicle history report from a trusted provider; the two major names are CARFAX® and AutoCheck®. These informative reports include mileage, the car's VIN, accident history, and records of recent inspections, key information for deciding whether the model you're reviewing is the one!
Browse Action Hyundai of Flemington's Used Car Inventory
At Action Hyundai of Flemington, we abide by our own advice and strive to offer our shoppers in Flemington, Princeton, and Somerville quality cars across our inventories.
In our pre-owned and certified pre-owned vehicle inventories, you'll find a variety of cars, trucks, and SUVs from many popular makes in addition to Hyundai. Online, you can check out 360-degree photos, detailed specs, and AutoCheck® reports for each listing. On a stricter budget? Look up our selection of used models available for under 15K.
View our online inventory and request a test drive when you're ready. For any questions during your search, feel free to contact us at 855-349-4349.
Good luck with your used car search!