Today's vehicles are more cutting edge and tech savvy than they've ever been! While definitely exciting, an influx of technology options during the research stage can be overwhelming.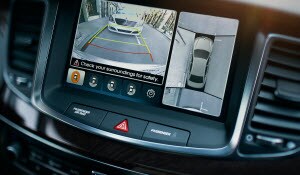 Action Hyundai of Flemington created our Hyundai technology reviews to help new car shoppers get a better feel for the systems and equipment behind Hyundai's most popular rides. Learning more about each car's tech-driven attributes gives you a new perspective on the drive that awaits.
Here are just a few of the categories our Hyundai technology reviews dive into.
Unpacking the Driver's Control Center
When you think of vehicle technology, you probably think of the intuitive infotainment systems situated at center dash where music and entertainment can be instantly called up by button push, dial twist, and finger tap.
From a safer way to call a friend and adjust the in-cabin temp to sophisticated sound systems and next-level navigation setups, each Hyundai model is packed with advanced media technology that keeps you connected, comfortable, and entertained on every drive.
Hyundai Performance Technology
Yet Hyundai vehicle technology extends far beyond what's happening at the dashboard. Under the hood, turbocharged engines whir and advanced eco-smart transmissions produce super smooth shifts. Our model-specific technology reviews introduce you to the impressive mechanics that yield a uniquely Hyundai ride.
Safety Smarts
Hyundai brand vehicles also feature a slew of available driver assistance technologies that help you be more aware of your surroundings while you're on the road so your judgments are always well informed.
These programs use advanced radars and tiny camera sets, fascinating tech talents that can monitor the speed of cars ahead of you in traffic and even predict when a pedestrian will make their crosswalk debut.
Time for a Closer Look at Hyundai Vehicle Tech
Ready to check out the neat programs and systems that drive the Hyundai model that's caught your eye? Just click the link to the Hyundai you're interested in on this page.
Should you have any questions during your tech search, feel free to reach out to the Action Hyundai team at 855-349-4349!

2017 Hyundai Elantra Technology
2017 Hyundai Tucson Technology
2017 Hyundai Santa Fe Sport Technology