Even though safety is more top of mind for those in the market for a family vehicle, at Action Hyundai of Flemington, we feel it's a category that should be reviewed closely by every new car shopper.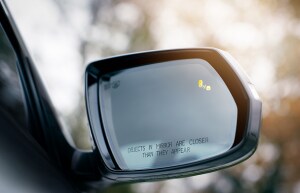 That's why we made our Action Hyundai of Flemington safety reviews available to you as a free, trusted resource on our website! Learning more about the features and programs equipped on Hyundai vehicles that work to keep you and your travelers safe is as easy as reading the safety review for the model you're researching.
Why Read Action Hyundai Safety Reviews?
Action Hyundai of Flemington's safety reviews give you the opportunity to expand your Hyundai model safety across several categories. You'll get to know its:
Hyundai Safety Fundamentals: Every Hyundai sedan, hatch, crossover, and SUV is built with safety in mind from the very beginning. Our safety sum-ups start out by introducing you to the vehicle's inner most safety layer, from fortified regions of its underlying body structure to advanced airbags packed away into its inner frame.
Active Safety Mechanics: Whether you're climbing a hill or sitting in traffic, a Hyundai model's under-the-hood equipment is constantly engaged and working to keep you safe. Find out about the various systems that keep a close eye on vehicle performance, ensuring sure-footed stops, smooth speed transitions, and a steady ride.
Crash Test Safety Performance: The Insurance Institute for Highway Safety and the National Highway Traffic Safety Administration conduct government-regulated tests that evaluate a vehicle's all-around protection power. Each of our safety feature overviews go over how the subject model scored in these important tests.
Cutting-Edge Safety Technology: Hyundai vehicles also offer advanced safety-based technology that works to help you be more aware from the driver's seat and respond faster to changing conditions. These programs help drivers stay one step ahead using cameras, radars, and internal technology. Learning about them is truly inspiring!
Get Hyundai Safety Smart
Ready to get started? Click on the link to the Hyundai model you'd like to learn more about.
And as always, feel free to contact the Action Hyundai of Flemington team at 855-349-4349 with any questions. Our knowledgeable representatives are on standby to help local car shoppers like you from Flemington, Princeton, and Somerville.