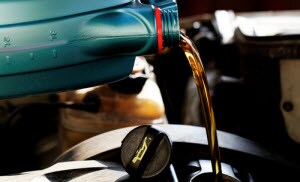 Conventional Oil vs. Synthetic Oil
The number one thing you can do to maintain your Hyundai's overall performance is to keep up with routine oil changes. Still, so many drivers in Flemington, Princeton, and Somerville wait too long to change their oil or forget about this quintessential service altogether. Why? Probably because there's no hard and fast rule to how often your Hyundai requires an oil change. A variety of factors come into play, from your driving style and average monthly mileage to the climate where you live.
Check out the following tips from the Action Hyundai of Flemington service team for staying on top of oil changes in your Hyundai and count on the professional technicians at Action Hyundai for timely, quality oil change and filter replacements every time.
Determining Your Hyundai's Oil Change Interval
   
Know what your Hyundai manual recommends. Checking your owner's manual will help you get an idea of how often your Hyundai's oil should be changed by both miles and months.
          
Know your daily driving conditions. If you use your Hyundai as a fleet vehicle; make frequent, short, low-mileage trips; or drive on dusty, salt-covered roads, you may need to shorten your oil change interval.
          
Check the oil level once a month. Regularly check your oil reservoir when the engine is cold using the dipstick. Add oil if the level is below the full marking. Rub a little oil from the stick between your fingers; if it leaves a dark smudge, the oil likely needs to be changed.
          
Reference your Hyundai's oil life indicator. Modern Hyundai models feature an oil change light that will come on when oil life is diminished. This light is helpful as a reference but shouldn't be relied on solely. When you come in for your oil change, your Hyundai service professional will reset the system so it's ready for next time.
          
Make oil changes part of your road trip checklist. Going on a long trip and know you'll need an oil change soon? Add getting your Hyundai's oil changed to your list of things to do before you leave.
          
Never exceed 10,000 miles without an oil change. If it's been close to or 10,000 miles since your last oil change, make it a priority to get your Hyundai in for service as soon as possible.
When in Doubt, Ask a Hyundai Service Professional
If you're not sure whether your Elantra, Sonata, or Santa Fe will need an oil change soon, it's much better to be safe than sorry. To get an expert technician's opinion, Flemington, Princeton, and Somerville area Hyundai owners can give the Action Hyundai service center a call at 855-643-5068.
Whether you prefer to wait for your vehicle while our service pros change the oil and replace the filter or need to drop it off and get to work or another appointment, we have you covered with while-you-wait appointments, local shuttles, and loaner vehicles.
For your convenience, we also offer several ways to get your oil change on the books and taken care of quickly:
      
Schedule an appointment using our online service scheduler.
          
Call our service department at 855-643-5068
          
Stop by our service center at 180 Route 202 and 31 North in Flemington between 8 am and 5 pm Monday through Friday and 8 am and 4:30 pm Saturday. Appointments aren't required!